Homer Lee Edmiston


Memorial service – Friday, April 8, 2011, 12:30 pm


Lincoln Memorial Funeral Home


6800 S 14th Street
Lincoln, NE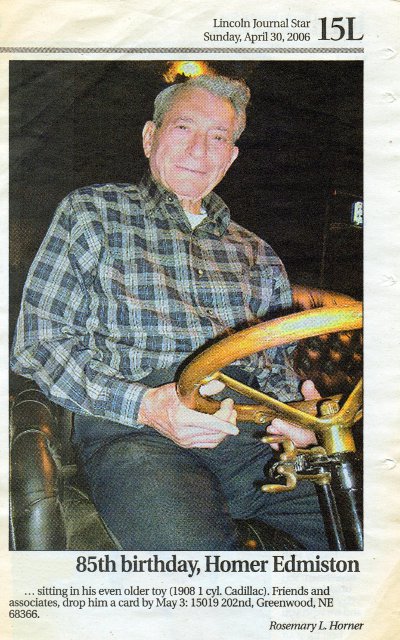 born May 3, 1921 died April 3, 2011
Survived by daughter and son-in-law Christine and Bob Reichwaldt of Pleasanton, Texas; granddaughter and husband Julianna and John Schweigart with great-grandchildren Amber and Christopher of Greenwood; granddaughter Robin Eliker with great-grandchildren Brandon, Madison and Averie of Waverly.
Close friends Sid and Cheryl Conner and his special friend and traveling companion Rosemary Horner.
A memorial service will be held at Lincoln Memorial Funeral Home at 12:30 on Friday, April 8, 2011, located at 6800 S 14th Street, Lincoln NE.